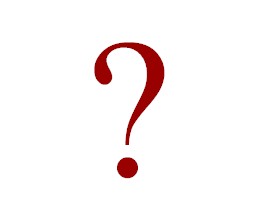 Boy was I surprised, when I read that rye bread and pasta can "turn off all of the genes that cause diabetes." Most surprising? The article didn't reference whole-grain rye, it referenced rye bread and pasta. Disturbing, though, the fact that it was published in 2011. Somehow, I'd missed this important information. So here's what I read by Dr. Mark Hyman, who I'd say is one of the most credible sources when it comes to food and nutrition:
"Breaking news! Some newly discovered compounds have just been found to turn off all of the genes that cause diabetes. Are these compounds found in a pill bottle? No! Instead, you'll find them on your dinner plate — in rye bread and pasta."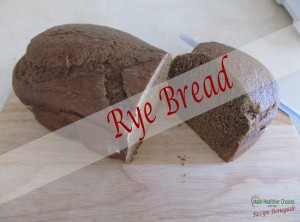 In another article dated 2013, I found it gets even better for many of us:
"As I mentioned in my book, UltraMetabolism, rye has some very special properties because it is slowly absorbed by the body and has phytonutrients that help you lose weight and improve metabolism." ~~Dr. Mark Hyman (2013) Lose weight and improve metabolism??? Isn't this something we ALL should have heard by now? Shouldn't this be all over the news? I'm betting you hadn't heard it either. If you don't know anyone who is diabetic, I'm guessing you might know someone who is overweight.
I'm not a huge fan of rye, but I'm hoping it will soon become a favorite. I've managed to come up with a recipe I think is pretty darn good. I hope you have a bread machine. If not, I'll soon be doing a test-run without a bread machine and updating this page with those directions.
I've owned a Westbend bread machine for about 20 years and I love it! It even lets me delay the start so we can wake to homemade bread. You wouldn't have found wheat products in my home for about 15 years (read why here), except for holidays or when having guests for dinner. UNTIL–I found Jovial's All-Purpose Einkorn Flour. My husband is quite happy I found it and especially that I found Dr. Hyman's article about rye. I plan to upgrade to this bread maker in the near future: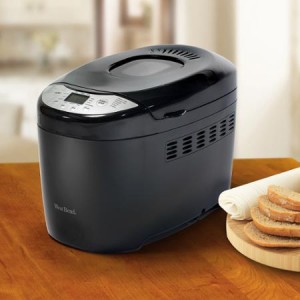 Rye Bread - Can This Reverse Diabetes?
Rye Bread
Instructions
Place all ingredients, in the order they appear, into bread machine pan.
Lock pan into bread machine.
Set bread machine to: WHOLE WHEAT, 1½ POUND, MEDIUM CRUST COLOR.
Press Start (or add to time for a delay start and press START.
UPDATE: Please note that this recipe was updated on September 28, 2016. Using more rye and less wheat provided an even better loaf of bread. The amounts used before 9/28/2016 were: Rye: 2 1/3 cups and Jovial's Einkorn Flour: 1 cup
If you use the type of yeast I linked to in the recipe, there is no need to dissolve it–just add it to the pan. If you're wondering why I think it's okay to eat gluten, please read Are you Still Eating Wheat?
Try this white bread that's made with Jovial's Einkorn Flour and Milk Kefir—Milk Kefir Bread.
Is it True This Can Reverse Diabetes?
Coming soon - How to make the Rye Bread recipe without a bread machine.