SAVE 20% ON SUPPLEMENTS
at Wellevate
Purchase high-quality, name-brand supplements from my dispensary at Emerson/Wellevate. All accounts using my link will receive 20% off, free shipping at $49, and no sales-tax for residents of: Alaska, Delaware, Montana, New Hampshire, Oregon, Puerto Rico and any US territory such as Guam and US Virgin Islands.
Shipping for orders under $49 is only $4.99! You'll find many of your favorite brands at Wellevate.me.
---
Use My Affiliate Link to Save on Lab Tests
We can sometimes save hundreds of dollars by ordering our own lab tests, rather than going through our doctor's office or insurance. Not available in NY, NJ, RI, and MA.
Click here to save:
---
Food Supplements (aka Whole-Food Supplements)
My number one favorite supplement is Zija International's Supermix. It's the only food I won't go without each day. Zija is the company that brought moringa oleifera to the United States. Zija, unlike most companies, not only uses all edible parts of this plant—leaves, seeds, and fruits–they shade dry their moringa oleifera, which keeps the nutrients enzymatically alive and bio-available. Moringa oleifera is packed with over 90 nutrients. I've compared this product to numerous others, and Zija's always wins!
PLEASE NOTE: Zija International has been purchased by Isagenix.
Moringa Oleifera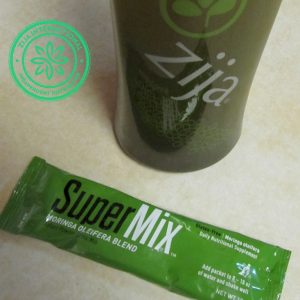 If you're interested in trying Zija/Isagenix products, please contact me at moringalynn at gmail.com.
---
My favorite Vitamin C is Innate's c-400 and is available at Wellevate. I was able to see how this product is made. The slurry of organic oranges is dried on a conveyor belt using Refractance Window Drying™ technology at their FoodState facility in Manchester, New Hampshire. This type of drying does not destroy the nutrients like other drying procedures. Vitamin C is degraded by heat.
---
Desiccated Liver
Liver is one of our best sources for B12, and Vitamin A. From a company I trust, this is just desiccated liver without anything added. If you're not a big fan of eating or cooking liver, this product is a good substitute: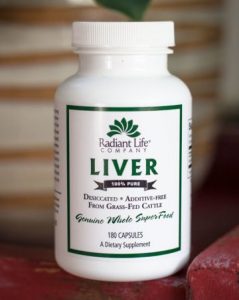 ---
Rice Bran
I use Rice Bran because it's chock full of nutrients, and a great source of B vitamins.  It is also available at Amazon.com. You can go here to see the list of nutrients: Nutrition Data. If you're new to Swanson, and use my referral link to make a purchase, we both get $10 off.
---
Cream of Tartar
Cream of Tartar, a by-product of wine-making, is rich in potassium (there's approximately 500 mg of potassium in 1 teaspoon).
---
Food Grade DE (Diatomaceous Earth)
This is the only DE that I use. According to the company, "we are the only producers of food grade diatomaceous earth products that meet all requirements for health supplements in the USA."
---
Bee Gold (Bee Pollen)
This is the good quality bee pollen that I use.
---
Citramesia
Citramesia is also available at Wellevate.
---
Dr. Axe has a great information about Black Walnuts in this article: Black Walnut Fights Parasites, Heart Disease, Fungi & More. (I can't eat these; they taste nothing like traditional walnuts.)
---
EMR (Electromagnetic Radiation) Protection
How do you protect yourself from the radiation emitted from cell phones and towers, electrical plugs, wi-fi, etc., and even your hair dryer? Check out these amazing products: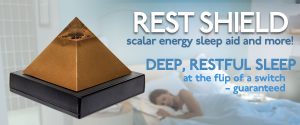 Fresh and alive also carries The Harmonic Shield: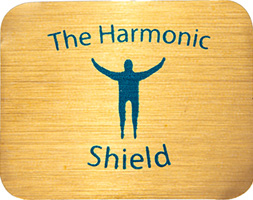 ---
Pure Australian Salt and Bitterns (Magnesium)
These organic products come from Lake Deborah in Australia, a pristine sanctuary.
If you're in the United States order here: Magnesium Products
In the UK order here: Magnesium Products
---
Most links on this page and throughout this website are affiliate links. I may or may not make a small commission if you use these links. (You will never pay more because it's an affiliate link.) None of these products, supplements, or services have been reviewed by the FDA. They are NOT intended for use in the diagnosis, cure, mitigation, treatment, or prevention of disease. Please check with your MD before using any of these supplements or devices. Information on this website is for education only and should not be construed as medical advice.