Thai Soup #2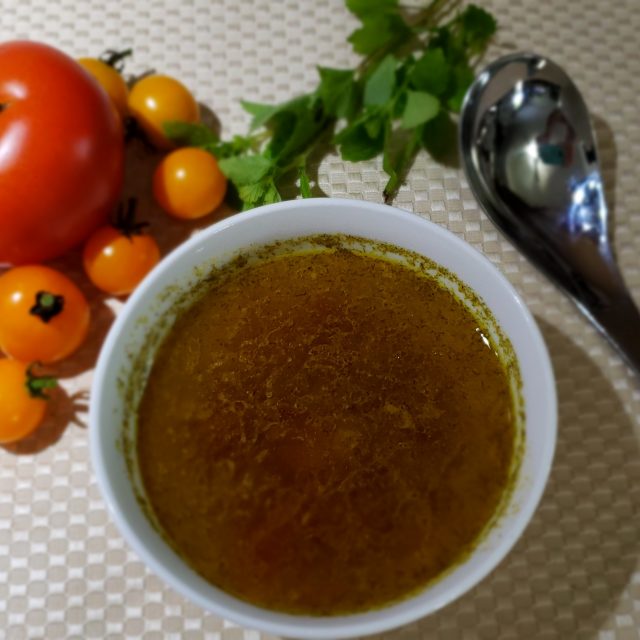 32 ounces homemade chicken broth, or 2 16.9 oz Boxes of Bone Broth (or Chicken Stock)
6 Garlic Cloves, pressed
Thumb-size Ginger Root (about 3 tablespoons, sliced or shredded)
1 Teaspoon Organic Dried Turmeric Powder (or 3-inches of fresh)
*3 Medium to Large Tomatoes, blanched with skin removed and diced, or a 15-ouce can of Diced Tomatoes
⅛ Teaspoon Cayenne
1 Medium to Large Diced Onion
1 Cup Shitake (or any) Mushrooms
3 Carrots, sliced
2 Tablespoons Dried Lemongrass or ½ cup chopped fresh Lemongrass
Extra tomatoes or water can be added if soup tastes too "hot."
After cutting up ingredients into bite-size pieces, place all ingredients in a medium size pot and slow simmer for about 45 minutes. Stir occasionally and be careful not to boil the liquid away.