Sausage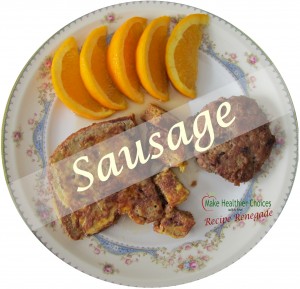 1 Pound Grass-Fed Ground Beef (or Ground Pork)
Mix all ingredients in stand mixer until well blended.
Divide into 6 or 8 sections and make patties. (I use an old-fashioned ice-cream scoop to measure and flatten in my clean hands.)
Cook in cast iron pan on medium heat for approximately 4 to 5 minutes on each side or until completely cooked through to middle. The thicker the patty, the longer it will take to cook.